TRAX Equipment is New Zealand owned and operated, and proud to have been serving New Zealand's farming communities for 50 years.
We have worked hard alongside farmers, to offer new and innovative solutions to meet the rapidly evolving needs of this vital cornerstone industry.
Back in the 1970s, we began by manufacturing farm related products from canvas and leather, like truck covers, upholstery and saddlery. Over the years, as horses were replaced with machinery, we switched gears to help farmers add customised features to their ATVs and UTVs - all in the name of practicality, efficiency, and perhaps just a little comfort.
Over the years we have created hundreds of new products in the TRAX Equipment range to make life on the farm easier. More recently, we've also developed the LifeGuard and QuadGuard, making farming not just easier, but safer too. With our constantly evolving innovation in product design and manufacturing, we have come a long way over the years, and we are still owned and operated by the same Northland family.
Our whole ethos is about making life easier for New Zealand farmers and all our products are designed for New Zealand conditions - whether it is the rain in the north or the cold in the south.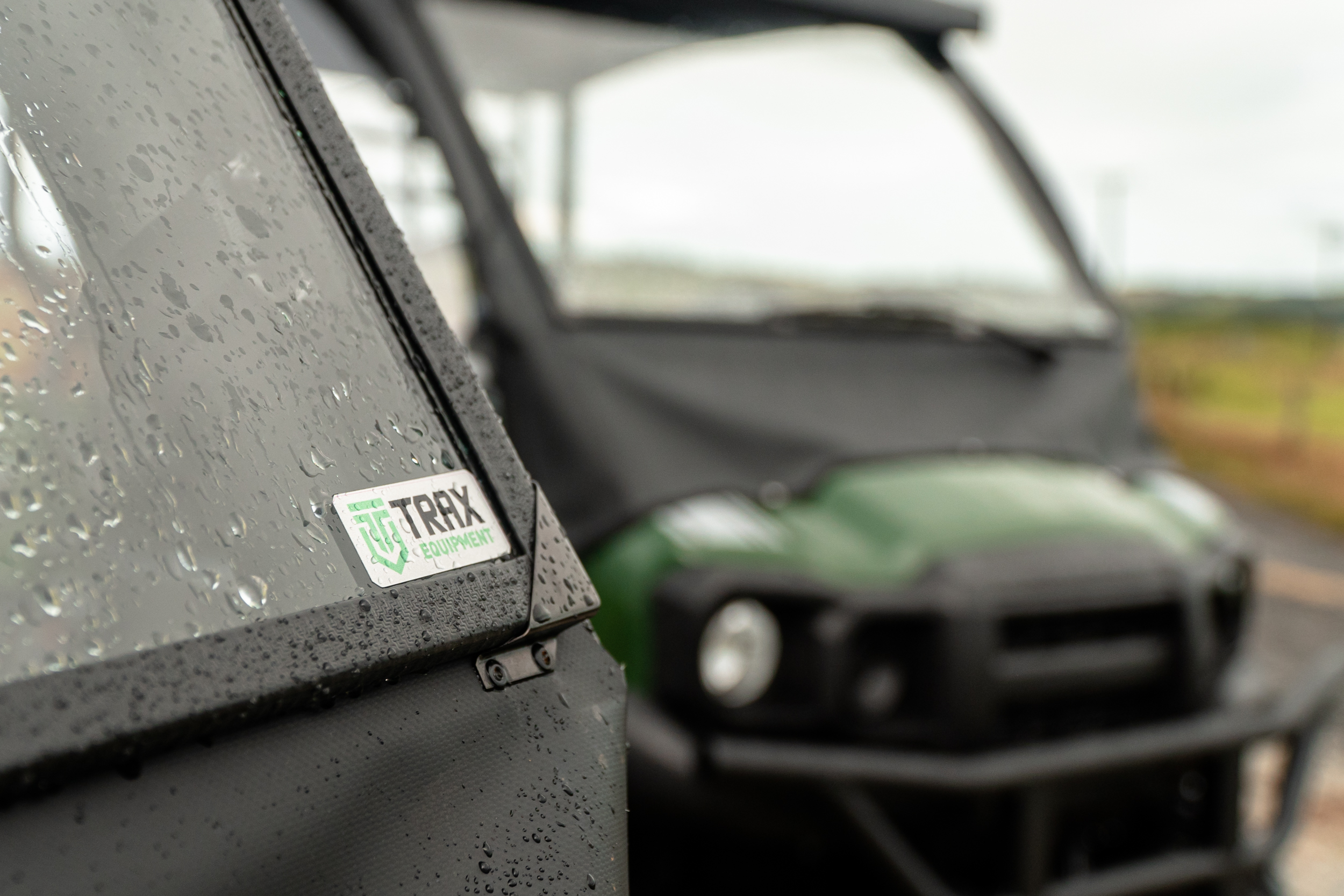 In the past we traded under Ag-Tech Industries, and even Ranchware for a while, but in 2020 we figured it was time to craft a refreshed new brand that better talks to who we are and what we do. We have still got the same team and the same awesome experience and history, but we decided that TRAX Equipment really does sum up who we are and what we stand for: practical, innovative design solutions that make living and working on Kiwi farms easier and safer.
The TRAX Mission
The TRAX Equipment mission is to provide users with innovative and cost-effective products to enable them to complete their everyday jobs with ease and comfort.
The TRAX Guarantee
We guarantee our TRAX Equipment products to be of the highest quality and value. Any product manufactured by TRAX is covered against any faulty parts or workmanship for 12 months from the date of purchase. This does not cover wear from normal use, or any issues caused by misuse, modification or improper maintenance of the product. Some of the imported brands we support have their own terms, and we guarantee to support and provide solutions to any problems if they arise. See terms and conditions for further information.